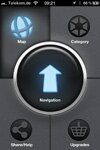 The next generation: hybrid (online or offline) navigation – at an unbeatable price.
You get true turn-by-turn navigation with an unbeatable price-performance-ratio and many extras: worldwide online navigation, installable maps as optional upgrades, a comprehensive map mode, category search, portrait- or landscape display modes and much more. Find out what the best-selling navigation app in many countries is all about. see more

Perfect orientation should not need to be online.
ForeverMap by Skobbler brings you the most advanced offline mapping solution available on iOS. Fully interactive city and country maps, covering almost all of Europe, with you always, whether you're online or offline. Offline orientation means you'll never again be dependant on a data connection to get to where you want to go.

No more roaming charges. No more waiting around for maps to load. Just rich, dependable, reliable maps whenever you need them, on any device - including iPod touch and non-3G iPads. see more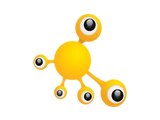 We know apps. We help yours.
You want to develop and publish an app? We know how to do it. We cover the entire app value chain for you. Whether it's useful information, development or marketing support you are after: we deliver. Make sure to check out our App Store Top25 guarantee as well. see more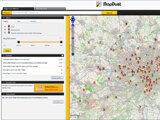 Get the freshest skobbler info day by day.
Check out our Facebook site and like skobbler to find out the latest info about our products, the newest app trends and anything "map".